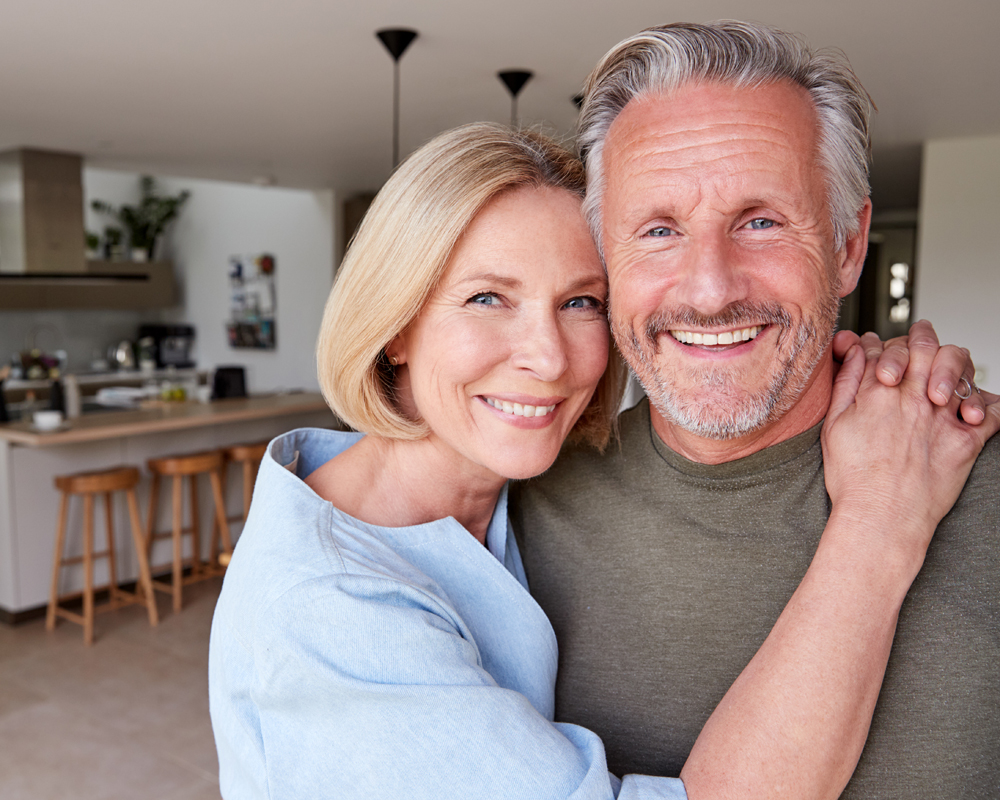 If you want one of the very best marriages humanity has ever seen…
A marriage to a partner who believes in you, supports you, and brings out the very best in you…
You need one secret ingredient.
This secret ingredient has long been known to contribute to the happiest, healthiest, most lasting relationships.
When I happened across this secret ingredient in my research, I was astonished.
Why wasn't everyone talking about this? I wondered.
Researchers and psychologists have known about this secret ingredient for at least 50 years. It's so well established that it's barely worthy of mention!
Why, then, was it never mentioned in ANY of the dating advice that I'd read?
Why cover up one of THE most important traits of satisfying marriages…
And teach men and women that the exact OPPOSITE was true?
Something smelled fishy.
Watch Out for Other People's Agendas
I realized—not for the last time—that most love advice has a hidden agenda.
(I suspect that won't come as much of a surprise to you!)
Only a small fraction of love advice has been designed with YOUR happiness in mind.
For the past two hundred+ years, dating advice had very little to do with love. It was entirely focused on making a suitable match.
Getting the guy is what mattered.
Once you got him, the advice shifted to how to please him.
Times haven't changed much.
Even today, most advice for women is about getting the guy and keeping him happy.
Which begs the question…
Where is your happiness in all of this?
Your Happiness Matters!
The great big gap in dating advice has always been the woman's happiness.
For hundreds of years, it's been assumed that marriage should be enough to make any woman happy.
Surely pleasing her husband and looking after her kids will fill any yearning in her soul!
But women aren't that simple…
And wedding rings don't have that kind of power.
Happiness is about more than being chosen by a man.
Happiness is about so many things, including…
Feeling accepted, feeling like you can be authentically yourself, feeling like you belong, feeling like you matter, and feeling safe and cherished.
Being someone's wife can't make you feel accepted, safe, and cherished.
But the support of an emotionally attuned, kind, caring husband can.
The Pitfalls of Traditional Relationships
There's a saying that goes, "Happy wife, happy life."
When you feel that you're in a relationship that supports you, where the tasks of everyday life are shared in a way that feels fair, where you have a voice in the decisions that affect both of you, you are so much happier.
That kind of relationship has a name.
It's called an egalitarian relationship.
Decades of research show that egalitarian relationships are happier than any other kind.
Conventional or traditional relationships have a clear power structure. The man is the masculine one. He is in charge. He goes off to work each day. The woman is the feminine one. She takes responsibility for childcare and household chores.
Today, those relationships aren't very successful.
In fact, the high rate of women filing for divorce (women initiate divorce 70% of the time) is largely due to the lack of power women experience in traditional marriages.
Women are no longer okay with obeying their husbands. They expect to share decision-making.
Women are no longer okay with doing all the housework while also working fulltime.
Women are no longer okay with fathers who have little to do with the children.
Women want committed, responsible, and emotionally intelligent partners.
But the dating advice they're being given doesn't attract those kinds of men.
Instead, women are told to act feminine, let the man lead, and hide their strength…
All of which attracts conventional or traditional men.
Don't Miss This Secret Ingredient
Egalitarian relationships are so happy, satisfying, and lasting because of one simple ingredient:
Equality.
In the most satisfying relationships, the man and the woman are equal partners.
They share the load in most things, whether that's practical tasks like housework or emotional tasks like soothing an upset child.
These men value their wives' strength and intelligence.
They don't want a woman who waits on them or expects them to lead.
They want a partner who stands alongside them, facing in the same direction.
It takes a mature man to value this type of relationship.
Flea, bassist for The Red Hot Chili Peppers, explains to People magazine (Jan16, 2023) why he fell for his wife Melody:
When I first met her, she was the most self-contained, strongest person I think I've ever met. And gorgeous, funny and smart. Right away we just started reading books together and connecting. I was in awe of her. From the first minute we ever hung out, there was no small talk. We got right into the meat of things, talking about what we cared about and wanted to do with our lives. It was all-encompassing. I feel deeply in love."
If even a rock star values strong, smart women…
Then I think it's pretty clear that an ordinary guy can, too.
Want to know how to attract a mature man who values your strength and wisdom?
Then discover The Pleasure Principle.
This revolutionary dating strategy weeds out jerks and players, while attracting good men with generous hearts.