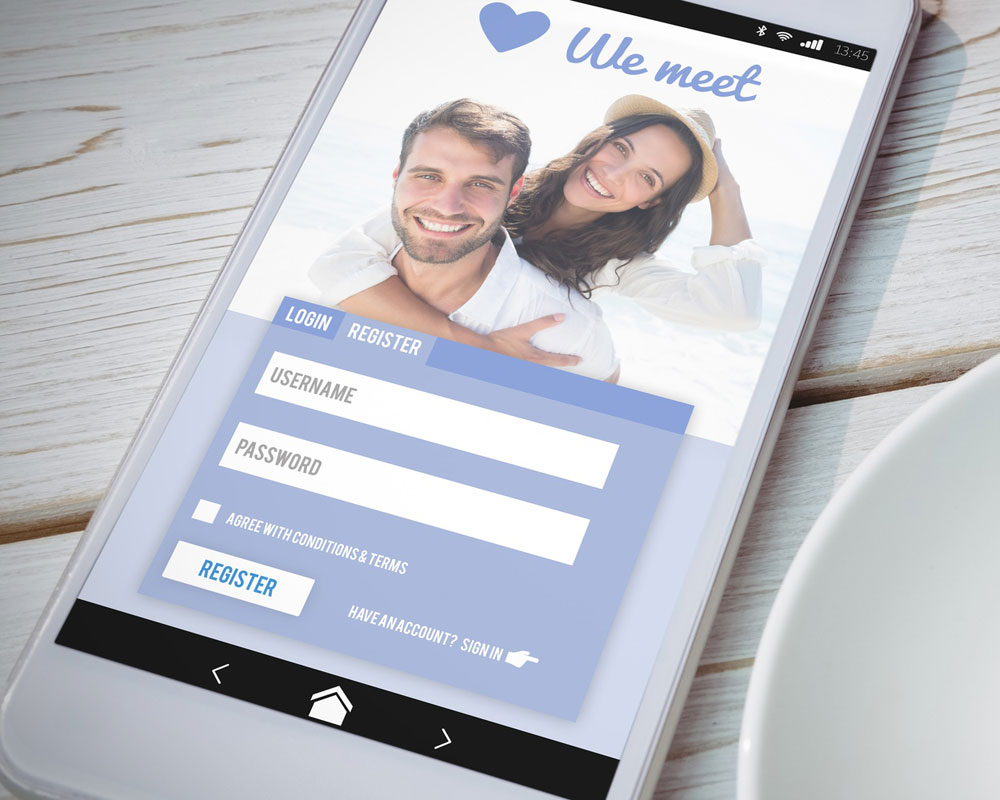 It can feel utterly TERRIFYING to face being single again.
Maybe you fell into your last relationship the old-fashioned way, by meeting him at work or at school or through people you both knew.
Now, everybody pulls out their phone and swipes to find a date…
And you have no CLUE how you're supposed to do it.
What are the rules for dating online? What are you supposed to say to men? How do you react to those suggestive messages? How do you make a profile that works?
Those questions are right up the alley of today's guest Dr. Duana Welch.
Dr. Welch is an expert in science-based dating. Her book Love Factually: 10 Proven Steps from I Wish to I Do is "the only start-to-finish dating advice book that is based on science instead of opinion."
She combs the latest scientific research to answer questions like:
What do you need to do to get yourself ready emotionally to date?
Where do you find your person?
What are the top four ways to meet somebody?
What do you do when you're actually on a date?
How do you vet people quickly to figure out whether they could be right for you?
How do you move toward commitment?
She goes into the nitty gritty to offer proven strategies to find lasting love in the 2020s.
In this week's YBTV interview, Dr. Welch talks about her own search to find love (spoiler alert: she found the love of her life in 7 days!) and shares 2 utterly GENIUS online dating hacks you can use right now.
"Finding love is not just for the lucky and the few, and it's not just for the extremely beautiful," she says. "It's something that normal people can attain." Here's how…
Love Factually: 10 Proven Steps from I Wish to I Do
What You'll Learn
When we last talked to Dr. Welch, she'd written a second Love Factually book on dating for single parents. She'd been a single parent herself when she married her husband Vic, and she thought they'd be together forever.
But she had one rule for lasting love, based in the research. Good marriages avoid the 3 A's: chronic addiction, chronic adultery, and chronic abuse.
Unfortunately, alcoholism affected her marriage, and she knew from previous experience that she couldn't be with an alcoholic partner.
So this time around, she was going to do things differently. She was going to find a partner who, like her, chose not to drink.
And she had the very latest and best information on her side.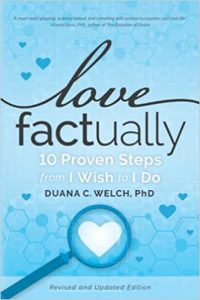 She'd written the original Love Factually book seven years ago. Since then, more new data and research had come out. Dating apps had exploded. Zoom dates were now a thing. Her book was ready for an update, and this time she had the opportunity to test out these strategies for herself.
Using the exact same techniques she shares in the second edition, she found the love of her life in just 7 days. (He, on the other hand, had been searching for years!)
"He's a delightful person," she shares, "and I'm crazy about him."
What makes this more impressive is that this time around, Dr. Welch was in her 50s. She wasn't about to play the game of making herself look sexy just to succeed online.
"Once a woman is 50 or older, her odds of getting remarried, even if she wants to… is only 15%," Dr. Welch explains.
That didn't worry her, because she knew she could find who she was looking for online.
"My whole reason for being professionally and personally, too, is helping people to know what works instead of guessing—and then to do those things," she says.
"They're not hard to do. They're not hard to learn. But a lot of these things we wouldn't stumble on, on our own."
How Dating Apps Have Changed Dating
Dating apps really changed the game. That was probably the biggest thing that changed over the past few years… And in my view, not for the better."
If you want to know something about a man before you decide to message him, dating apps aren't always a lot of help.
Yes, you can see lots of pictures of him, but there's not a lot of room for practical information.
Much of that is down to the design of apps themselves, which must fit a phone's smaller screen.
Dating sites, on the other hand, often include ample space for writing about yourself and long questionnaires.
No wonder dating sites "have been shown in studies to result in marriages that are slightly happier than marriages that are forged any other way, other than maybe somebody from your past that you've always been in love with," Dr. Welch explains.
But dating apps are different.
They cater to men's desire for visual variety, and they don't cater to women's desire for more information…. It causes people to focus on one dimension of relating to the exclusion of the things that make a relationship last."
How Pick the Best Dating Site
Dr. Welch doesn't recommend any particular dating site.
Rather, she teaches her clients "how to do a web search that will show you which app or website is hot in your geographic location with your age demographic."
There's no point signing up for a dating site that hardly anyone in your area uses.
But it's often not until you've done the work of signing up that you discover how few matches you've got.
This is why you need to find out that information for yourself before you take the leap.
She also recommends sticking with paid sites. "Don't go for the freebies… Commitment-avoidant people like free stuff."
People who want commitment are willing to pay in order to improve their odds of meeting a commitment-minded partner.
And if you're worried that most people on those sites are looking for something casual, think again.
Dr. Welch cites a recent study in her book that found that "half of men and 59% of women were looking for a permanent or very long term relationship."
Her final tip for online daters is to swap dating sites after a month.
Why? Because most dating sites only promote you as a new member for a few weeks. Then your profile drops to the bottom of the pile, and it becomes harder to get noticed.
Find out which apps and sites are popular in your area, and cycle through them one at a time. Close down your account completely after each month, so that if/when you rejoin, you'll be treated as a new member.
"Is it more expensive to belong for just one month?" Dr. Welch asks. "Yes. But three months is not a good deal for you. Because you're yesterday's news after about three weeks."
Keep Your Relationship Strong with Paired
One other project that Dr. Welch is excited about is an app for couples called Paired.
She was the first expert hired by the app to help them develop content based on science. Couples that use the app daily for 3 months experience a 36% boost in relationship satisfaction.
The app gives couples something to talk about by suggesting a question of the day. "Your partner can't see your answer until they answer it as well… And it tells you with each question how this will help your relationship."
Excited? Read a Free Chapter of Love Factually
If you're ready to go get your copy of Love Factually now, buy it here on Amazon.
If you'd like to check out a free chapter first, Dr. Welch is offering it as a free gift on her website, along with information about personal coaching in case you'd like one-on-one help with your love situation. (Plus, she answers all her emails in case you'd like to ask her a question!)
She concludes with this:
Love is not an optimistic proposition. It's the realistic proposition. The vast majority of people who want a lasting love in their lives get it. You can do it, too."
Watch More Interviews
Worried that your standards are too high with men? Find out Dr. Welch's take in her first interview with us.
Are you a single parent looking for love? Get Dr. Welch's advice in her follow-up interview with us.