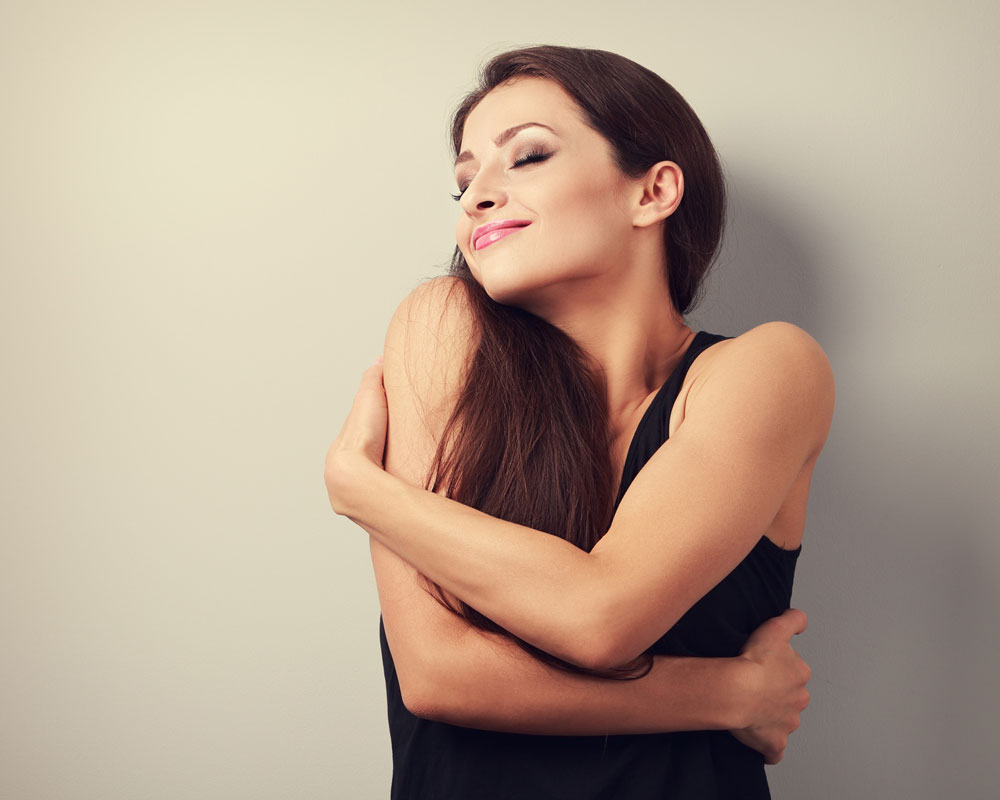 You know it's true. You've got to love yourself before someone else can love you.
If you don't believe you're lovable, how can you let anyone in? You'll push people away. Or you'll attract men who don't really love you, because you don't believe you deserve better.
But here's the thing:
You may push love away, you may not see love when it's offered to you…
But that doesn't mean other people can't love you.
Nor does it mean you can't love other people with all your heart and soul.
No matter how you feel about yourself, love is ALWAYS available. It may be easier to love when you feel good inside, but that's not a prerequisite.
When you're struggling to feel good about yourself, the last thing you need to hear is that you've somehow "blocked yourself" from love.
How cruel is it to tell you that your insecurities mean that you can't love anyone else—oh, and no one can love you, either? As John Kim says, "That's ridiculous!"[1]
Here's one thing we know to be true:
It's a LOT easier to love other people than it is to love yourself.
So why not practice on them?
If you can love your friends despite their flaws, then surely you can see why they love you despite your flaws! Loving others helps us develop greater compassion and acceptance for ourselves.
If you have ever loved someone with low self-esteem, then you know that confidence isn't a dealbreaker. You want to be more careful, certainly. You want to help them see themselves like you see them. But you'd never stop loving someone just because they were struggling on the inside.
There is one trait, however, that can sabotage relationships…
It's not a lack of self-love. It's the presence of self-judgment.
The more judgmental you are with yourself, the judgmental you tend to be with others.
A study found that not having any tolerance for your weaknesses or failures can make you less supportive, less caring, and even more controlling of your partner.[2]
The antidote is what's known as self-compassion.
It's recognizing that you aren't the only one in these shoes. Other people struggle with the very same things you do. You don't judge them for struggling, so why would you judge yourself?
Self-compassion doesn't mean you magically love and accept yourself. It means that you're a work in progress. Some days, you'll feel better than others. But even on the bad days, you're still worthy of love…
And so is everyone else, too.
---
[1] https://www.psychologytoday.com/us/blog/the-angry-therapist/201802/you-have-love-yourself-you-can-love-someone-else
[2] https://www.psychologytoday.com/us/blog/me-you-us/201604/do-you-have-love-yourself-someone-else-can