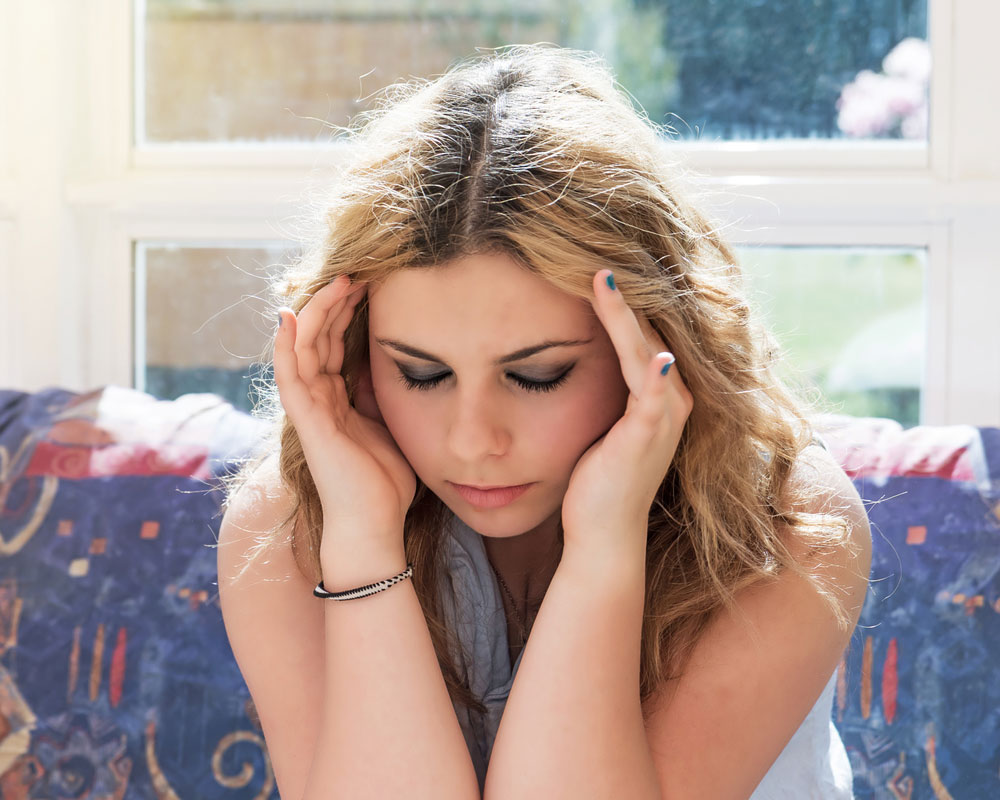 If there's one piece of dating advice we can agree on, it's that you've got to be your best self.
You have to be the kind of woman your ideal man will be attracted to.
You've got to go on a personal development journey to unleash your personal power and feminine energy.
You've got to have an exciting life that men will love being a part of.
There's only one problem…
What if you're struggling?
What if you're having a hard time right now, for whatever reason?
What if you don't have the kind of life a man would find interesting?
Does that mean you shouldn't date until you get your stuff together?
Nothing Disqualifies You from Love
Like many of you, I went through my own personal development phase.
Fifteen years ago, I discovered self-help. I read Louise Hay, Wayne Dyer, Marianne Williamson, M. Scott Peck. I learned so much, and I felt so inspired.
Self-help does a lot of good. It's wonderful when you start to make that shift towards becoming more aware of your patterns and taking responsibility for your future. If you can do that, and you want to do that, then you should be applauded.
But being on a journey to become your best self isn't a precondition for love.
Everyone is worthy of love. We don't have to earn it by being the best we can be. We don't get disqualified from love if we don't do the right things or we're not the right kind of people.
Of course, that's not always how it feels…
Sometimes, it can feel like some people are more deserving of love than others. It can feel like people who have their lives together deserve love more than people who don't, or people who are hot and fabulous deserve love more than people who aren't.
That leaves a lot of people out.
And it doesn't accurately reflect what we know of relationships.
Love Makes You Stronger
It's not true that you have to be your best self in order to attract a relationship.
In many ways, having a relationship helps you become your best self.
Good relationships ground us. They give us stability. We can take more risks when there's someone to catch us when we fall.
Finding someone to love who loves you back is the single best thing you can do for yourself. Dr. Dean Ornish famously wrote:
I am not aware of any other factor in medicine that has a greater impact on our survival than the healing power of love and intimacy. Not diet, not smoking, not exercise, not stress, not genetics, not drugs, not surgery."
So you can wait to start your search for love until you feel like you've made progress on your journey to becoming your best self, but why? Love will help you get there.
Love in the Real World
Relationships are just as common among people who are struggling as they are among people who have it all together. Nothing takes you out of the running for finding someone: not health challenges, not finances, not emotional baggage.
And yet it's easy to feel a sense of stigma when you put yourself out there.  You're not where you think everyone else is.
Maybe you'd love to have the time and energy to work on yourself, but you're just so tired all the time.
You're alone, and it would make such a difference to have a shoulder to lean on.
Which makes you a "needy woman," which is basically man-repellant, so you'd better keep going at it alone until you sort your stuff out…
Really?!
Maybe that's exactly WHY you need to keep believing in yourself.
In an ideal world, we'd all be working on being our best self. But not all of us live in that world. We live in the real world, where ordinary people fall for each other exactly where they're at.
So if you're holding back from putting yourself out there because you're not where you think you should be, please reconsider.
Love heals a lot of things. It makes you stronger. You don't have to be hot and fabulous and independent and confident. You just have to be you…
And you've got to be brave enough to keep trying.