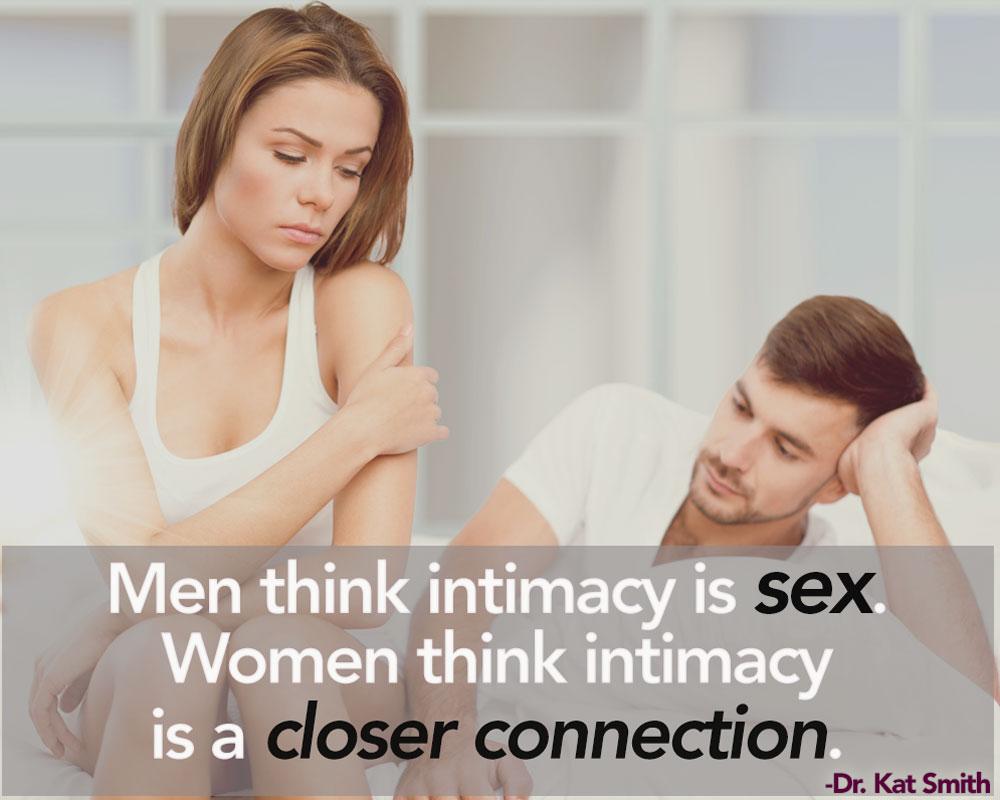 If sex is the glue that keeps couples together…
What does it mean when you and your guy aren't on the same page in the bedroom?
It wasn't like that in the beginning of your relationship. You couldn't get enough of each other.
But as the years wore on, sex began to take a back seat to the stresses of work, life, family and home. You felt more like companions than lovers.
Isn't that kind of thing inevitable, though?
Intimalogist™ Dr. Kat Smith doesn't think so.
She believes that what couples are experiencing is not sexual incompatibility, but rather a difference in the way they understand intimacy.
Build up intimacy, and you restore the passion.
Find out how in this YBTV interview.
What You'll Learn
Men think intimacy is sex. Women think intimacy is a closer connection with someone."
That, in a nutshell, is the problem.
When a man seeks to become closer to the woman he loves, he initiates sex.
But when a woman seeks to be closer to the man she loves, she talks. She asks him questions. She tries to find out about how his day went and how he's feeling so she can love and care for him better.
He gets irritated at the fact that she's always quizzing him, while she gets irritated at the fact that all he wants from her is sex.
And they end up like two ships passing in the dark.
"Men want physical contact. Women want emotional contact," Dr. Kat explains. "And that's where the difference is."
So if a man can learn to give a woman the emotional contact she craves, she feels understood and cared for, which makes her more likely to initiate sex. Both partners get what they need.
But there's a hurdle in the way.
"Couples today are emotionally, mentally, and physically exhausted," Dr. Kat says. "We're all just totally engaged otherwise with our devices, with our careers, with everything else."
We're not dedicating the time to our relationships that we should. And our relationships are withering as a result.
Don't expect your relationship to thrive on autopilot. "It's like any living thing," she says. "If you don't feed it, if you don't nurture it, it's going to die."
So schedule in quality time. Date night is mandatory. You've got to make your partner feel wanted and desired.
And if you don't think you can make the time, consider your TV viewing schedule. As Dr Kat. says, "People don't dedicate the same amount of time to their relationship than they do watching Scandal or Game of Thrones!"
But what if you're so exhausted at the end of the day that vegging out on the couch sounds infinitely preferable to gazing into your partner's eyes and giving each other back rubs?
Enlist his help to take some of the burdens off your shoulder.
Why are you trying to be Superwoman? If there's kids involved, he helped make those kids! Give him some responsibility. While you're taking care of the kids, have him do the laundry. Teach him how… Help him to take some of the responsibility off from you. Make a list and send him to the grocery store … whatever it takes. Share the responsibilities. It's not going to kill him. He's just going to be a better man and a better mate for you."
Dr. Kat even shares the perfect script to start this conversation with your man.
You want to approach it tactfully, as he might leap to the conclusion that you're saying he's inadequate. Instead, share these new ideas with him in a way that's going to get him excited about these new possibilities for your love life.
Because the love hasn't died yet. You can get back to how you felt when you first got together. All it takes is rededicating yourself to the work of building up intimacy.
Jump to Topics of Interest
02:39 Why intimacy and sex are totally different
03:50 Couples who think they're sexual incompatible may actually have issues with intimacy
04:08 Men's 4 basic needs
06:11 The need to prioritize your love life
08:08 Why suggesting changes can come across sounding like criticism
08:50 How to become less tired so you have more energy for your relationship
09:38 Date night is mandatory
11:30 Importance of daily affection
12:58 Importance of working together in an equal partnership
13:30 A script so you know exactly how to talk to your man
15:20 Feel better about how you look with your clothes off
18:00 Dr. Kat's course "The Positive Power of P"
19:38 Dedicate yourself to 1 hour of quality time with your partner
Discover more by Dr. Kat
We're honored to have Dr. Kat as one of our expert authors here at Your Brilliance. Check out more by Dr. Kat.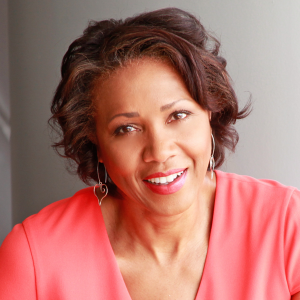 About Dr. Kat
Dr. Kat Smith, DHS, ACS, has been helping couples repair relationships through intimacy re-education for over 10 years. A doctor of human sexuality, certified Intimalogist™ and TedX speaker, Dr. Kat is a published authority on sexuality and relationships. Find out how you can work with Dr. Kat.