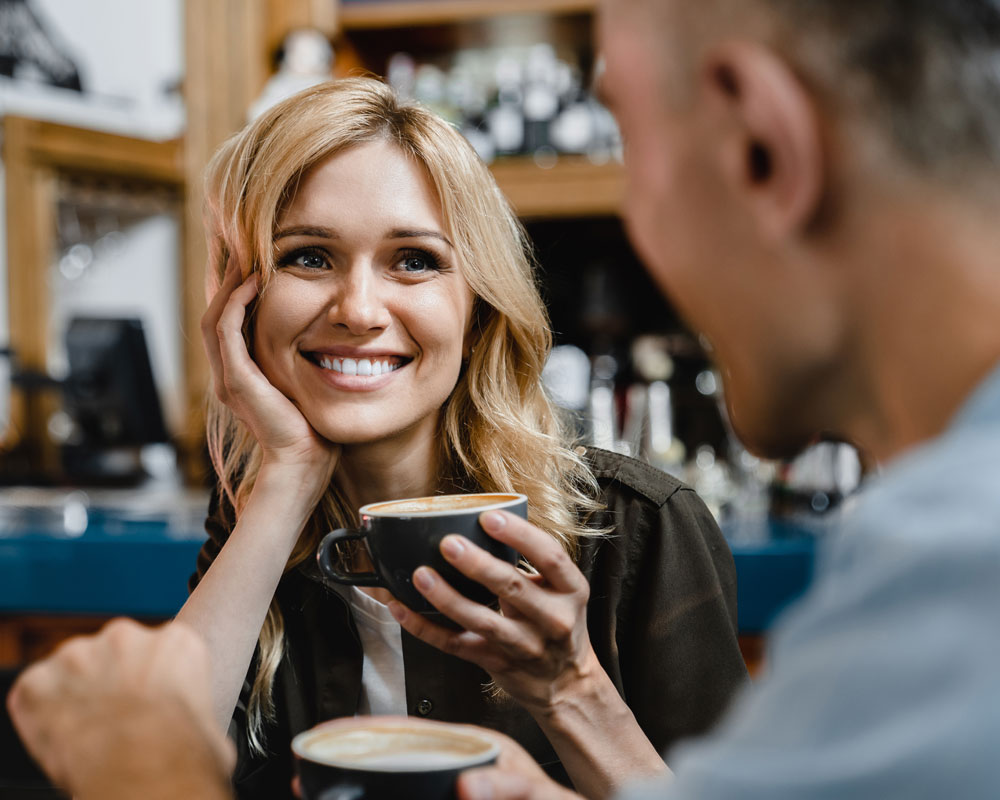 Mat Shaffer knows one thing about you.
"You are worthy of being in the sort of relationship that lights you up and fulfills you, simply because you exist."
Do you believe that, too?
Do you believe that you don't have to do anything for men?
You don't have to EARN their love.
You don't have to MAKE them love you.
You don't have to PROVE yourself.
You can just embody your "divine feminine expression," radiating your light for all to see.
Your Love Invitation
I love that message.
And I love what dating coach Mat Shaffer teaches women about inviting in "a beautiful, heart-centered, fulfilling relationship."
Most of you already know Mat. 🙂 He's one of my FAVORITE recurring guests.
I keep inviting him back because I respect his commitment to empowering women…
And he always has the most generous offers for my community!
In this YBTV interview, Mat shows you how to "own that inherent value that you have within yourself," a value that's CATNIP to evolved men.
Take it from Mat…
Being in a healthy, happy, fulfilled relationship … isn't something that is 'extra' or is some sort of favor being given to you by the universe. It is your right to be loved and seen and cherished for who you are. This is not something that [should require you to] twist yourself into a pretzel to create, or compromise and sell out on yourself."
Get Him Addicted to You?
It's one thing to say that you SHOULD be seen and cherished for who you are.
But it seems like you have to employ slimy dating tactics just to get a second glance.
Why is it so hard to connect with anyone decent??
And why are so many guys looking for entertainment rather than something real?
For dating coach Mat Shaffer, it comes down to energy.
"Men and women energetically mirror each other," he explains.
If you use dating tactics that strategically manipulate men to get what YOU want, "what you're going to end up doing is attracting men who are also looking to strategically manipulate you to get what THEY want, which is sex."
Those slimy dating tactics actually SABOTAGE the kind of relationship you really want.
Even though it might be fun to try texting certain phrases or saying certain things to get him addicted to you, playing games is not a healthy long-term strategy for love.
But Being Straightforward Doesn't Help!
Conducting yourself with integrity still won't protect you from the gross behavior of men online.
So many of us women are tired of men making lewd suggestions and saying things that make us uncomfortable.
Mat agrees that there's a dark side to online dating. "The lack of personal accountability that comes with the internet [and] technology gives men a license to just be terrible," he says.
But, he adds, that isn't the only story to be told about online dating.
Online dating also gives women "an opportunity to connect with basically an infinity of men who, at least on paper, say that they want a connection or a relationship."
It gives us the "opportunity to use this technology to practice discernment [and] practice creating polarity with a spectrum of men."
Dating Is Good Practice
The dating process is a powerful opportunity for you to practice owning your voice and setting boundaries [and] showing up in your full expression, in your full truth."
One of the most important skills that dating helps you practice is nonattachment.
In Mat's work with 25,000 women worldwide, he's found that "one of the greatest assets you have in … manifesting a powerful relationship is practicing nonattachment."
Nonattachment means not "making your emotional state contingent upon how these guys are acting."
It's about telling yourself, "It doesn't matter how this turns out. It doesn't matter how this person treats me. All that matters is that I show up as my fullest expression."
It's about setting better boundaries and saying no.
You Don't Have to Please Men
People-pleasing is a slippery slope in dating.
It can cause us to say yes to something we don't want and tolerate behavior that makes us uncomfortable.
Mat calls it "one of the most self destructive patterns that exists in human behavior, because we end up putting ourselves in a box and selling out on ourselves just to make other people like us, even other people that are not being respectful. "
He explains that it "flows from the story we created in childhood, that in order to be liked and appreciated by people, we have to be super nice…
"And that making other people like us is the most important thing, even if it means compromising and selling out on ourselves in a lot of ways."
Guys Want Boundaries
If you find it hard to set boundaries in real life, dating is the perfect opportunity to build that muscle.
It's easier to set a boundary with a guy you've only known for 20 minutes, compared to a family member you've been pleasing for 20 years.
Mat finds that "a lot of women have fears around setting boundaries, because they're afraid that boundaries are masculine.
"They're afraid if they tell someone something that they don't like [and] they don't want to hear, that they're going to push them away.
"But the truth is that men … want boundaries," he adds. "We want to know what your boundaries are."
Boundaries don't have to be expressed as hard lines.
They can be "positive, constructive invitations," like, "It would really feel nice if you planned out our dates ahead of time instead of asking me last minute, so I can plan out the rest of my week."
When He's Acting Inappropriately
"Another great thing that boundaries do right is that they are a good filter," Mat says.
They "stop you from from … expending time and energy on men who are just simply not in alignment."
So how does that work in practice?
One area where boundaries are important is when men get sexual too soon for you.
"When a guy is … being really sexual before he's met you, that's usually a pretty big red flag," Mat says. It tends to indicate that he's trying to accelerate the process of sexual intimacy.
Some guys, however, just have a dirty sense of humor.
"A great first step is to assume the best and make a loving invitation for them to course-correct," Mat explains.
You might say, "I appreciate taking things slow in that regard…. I appreciate taking my time when it comes to getting to know somebody, so I'm not going to tell you anything like that yet," or, "Let's slow down a little bit, Sparky!"
And, Mat adds, "if he gets defensive, he gets angry, [or] if he gets crappy with you about it, then … this guy is clearly someone that you just get to release."
He explains, "It's not about 'cutting things off' or 'breaking up' with somebody. It doesn't need to be so violent. It's all about calling in someone who's in alignment … and releasing all those who are not in alignment."
A New Kind of Dating
Every relationship with others is a mirror for your relationship with yourself. It's a mirror for where you're at in your own growth and development."
Mat teaches the art of connection, and it represents a drastically different shift to the modern dating climate.
Dating today can feel like a "messed-up reality show" where people see each other as auditioning for the role of soulmate. It's fixated on outcomes.
Now, of course dating is goal-oriented. Mat encourages women to "have a vision of calling in that wonderful relationship … a beautiful, heart-entered, fulfilling relationship with someone."
At the same time, he encourages women to see their journey to love as a process that takes time.
Fall in love with the process of dating. Fall in love with the chaos and the craziness."
The process of "getting to know men is an opportunity for you to practice … discovering and embodying your divine feminine expression, finding and embodying your own boundaries, [and] healing the wounds you may have around men," he says.
The only way you can learn how to dance is dancing with a partner. You can't practice partner dancing by yourself."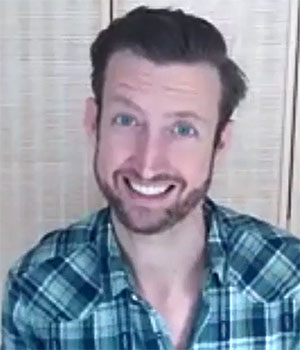 Mat Shaffer
Mat is an experienced intuitive coach for women looking to foster deep connection and personal empowerment so they can experience freedom, joy and fulfilling relationships in all areas of their lives. He draws on years of personal development and emotional intelligence training to provide world class coaching to women hungry to reach the next level in any or all areas of their lives. Claim your chance to work with Mat!