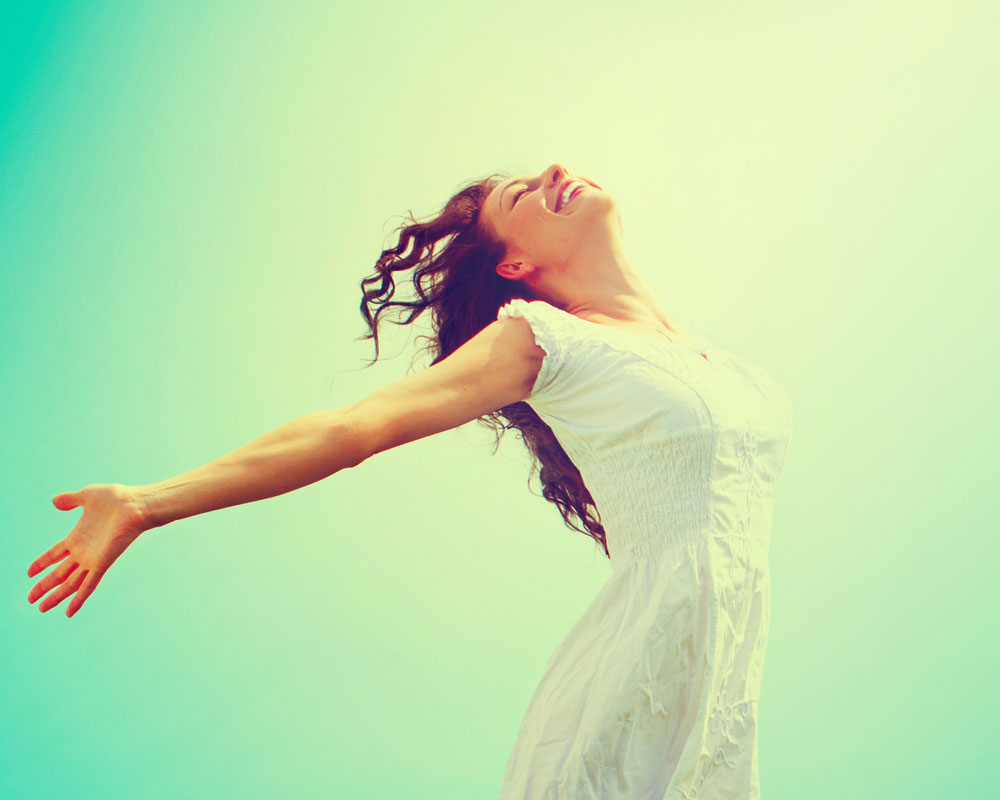 Most of us are quite capable of surviving…
But what does it mean to thrive?
Thriving is about more than enjoying the external trappings of success. It's about feeling that your life has meaning and purpose.
It's about feeling joy and passion in your work. It's about flourishing even if life hands you a raw deal.
We asked the world's first thriveologist, Dr. Lee Baucom, to tell us the secrets to a thriving life. Sit back, relax, and find out what he shared with us…
What You'll Learn
Dr. Lee Baucom is the author of The Thrive Principles: 15 Strategies for Building Your Thriving Life.
He began his career helping men and women build a thriving relationship through his program "Save the Marriage," but in the back of his mind he always remembered something Paul Pearsall said. Dr. Pearsall had mentioned that someone ought to create a curriculum for thriving, a "thriveology."
Dr. Baucom decided that person would be him.
And so he became the world's first thriveologist, a person "who studies how to thrive and figures out how to help people apply it."
He's careful to explain that thriving is not the same thing as being happy all the time.
We tend to think of the perfect life as one where we have no stress, we don't have to go to work, and everything goes our way, but that kind of external happiness may not satisfy us as much as we'd imagine.
"Happy and happen share the same root," he explains. "Something has to happen to you in order for you to be happy. We're waiting for something out there to be right."
Not only does that put us in a very passive place, but the happiness we feel when we get something we want tends to fade quickly.
"Thriving is based on the fact that we don't have to wait for something out there," Dr. Baucom explains. It's a choice, an attitude, a way of approaching life.
You can thrive regardless of whether your life appears outwardly successful or more like a series of unfortunate events.
We can take the difficult points and allow those to be the springboards to something bigger. The challenges in our life are what really teach us how to take on the next challenge."
In fact, it's when hard times hit that the lessons of thriving are most useful.
Success won't necessarily make you happier. But resilience, personal responsibility, and the ability to accept the things you cannot change will keep you on an even keel, no matter what happens.
In Dr. Baucom's book, he discusses 15 strategies for how to build your thriving life. Two of the most important are Acceptance and Responsibility.
The Principle of Acceptance helps us process thoughts like, "This isn't fair! Why does this always have to happen to me?"
When bad things happen, it's tempting to fight against reality. You want to believe there's something you could do to erase what just happened. You wish you could just close your eyes, and the whole situation would vanish.
But that just wastes your time and energy.
Acceptance means you stop fighting the situation you're in. It's not the same as giving up. It's more like taking an assessment of where you are, so you know what you need to do to move forward.
There's another principle of thriving that goes hand in hand with Acceptance. It's the Principle of Responsibility.
Responsibility is about being able to respond. When you take responsibility, you're not accepting blame or saying you caused a situation.  You're simply choosing the one thing you have control over: your response.
Responsibility starts with asking a question: 'What can I control?'"
When you practice the Thrive Principles faithfully, you'll find that your perspective shifts from, "What am I going to get?" to, "How am I going to use my gifts, my abilities, my talents, and do something that leaves an impact?"
You find greater meaning, purpose and impact in the way you live your life. You feel more joy and passion for what you're doing. And, most importantly, you don't shy away from difficulty.
Another good sign [you're thriving] is, when the hard times do come, [you ask yourself] 'What's the lesson here? What can I take from this?'"
It's not as sexy as buckets of money or a jetsetter lifestyle, but it's the kind of gift that lasts.
What are you going to do with those [difficult] moments? That's where I think it really shows whether we're truly thriving or whether we're just chasing success."
Jump to Topics of Interest
02:22 Dr. Baucom's work with Save the Marriage
03:06 How "thriveology" came to be
04:13 Difference between happiness and thriving
06:33 How can you tell if someone is thriving? Law of Attraction
08:54 When it just doesn't feel fair: The Principle of Acceptance
11:28 The Principle of Responsibility
12:06 Which thriving principles are the hardest to practice?
13:39 What does a thriving life feel like?
16:07 Dr. Baucom's next book: The Immutable Laws of Living
18:25 Don't defeat yourself when tough times come your way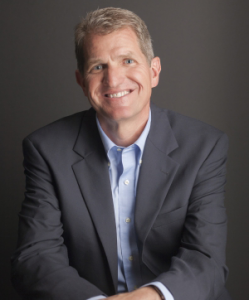 About Dr. Lee Baucom
Dr. Baucom is a life coach and author of The Thrive Principles: 15 Strategies for Building Your Thriving Life. You can catch his podcast "Thrive Nation" on iTunes. You may also know him for his work at Save The Marriage, where he offers books, programs and coaching on how to build a thriving marriage. Discover the Thrive Principles.