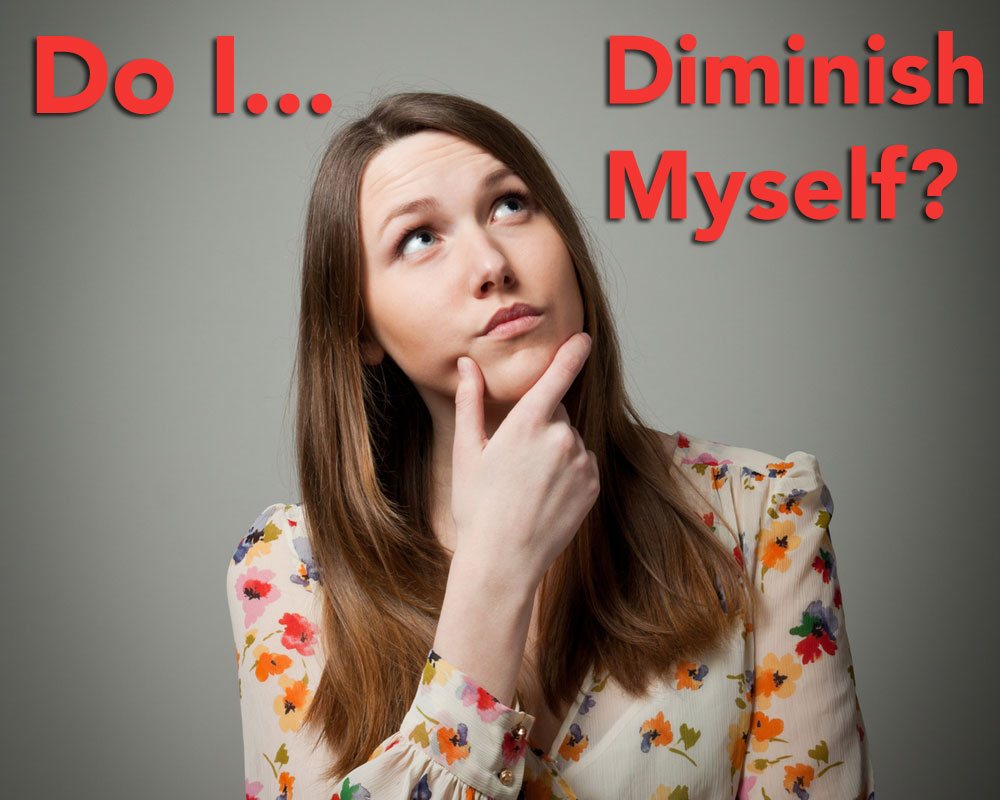 When you make a request at work, or propose an idea at a meeting…
Do you feel that your requests and ideas are received in the same spirit as a man's would be?
It's an interesting question.
Some women can present themselves assertively and feel confident that their words stand alongside anyone else's.
Other women find themselves second-guessing the way they sound.
They're hesitant to interrupt. They're careful with anything that could be perceived as criticism. They avoid making demands that sound bossy. They want to be team players. They don't want to push their idea over anyone else's.
So they're extra-polite when communicating at work…
Which sometimes means that their ideas aren't taken as seriously.
How can we come across as confident without seeming overbearing?
That's where communication specialist JoAnn Lauterbach comes in.
She teaches women to cultivate their assertiveness at work and in life.
In this week's YBTV interview, JoAnn helps us spot the self-sabotaging habit of self-diminishing language.
These are words and phrases we use to smooth communication, with the unintended result of compromising our ideas.
Discover how a few simple language shifts can make your ideas clearer and more effective.
And don't forget to take the quiz to see if you could be more assertive with your words!
What You'll Learn
Do you start sentences with:
I'm no expert but…
I could be wrong but…
You probably know better than me but…
Off the top of my head…
If you don't mind, I just wanted to…
This is probably a stupid question but…
I'm sorry, I just want to add…
I'm sorry for taking up so much time but…"
I know I do!
I NEVER imagined that those phrases were affecting how other people saw me. I thought I was just being polite and respectful!
But these phrases—also known as self-diminishing language—have an immediate impact on how seriously our words are taken.
» Do you self-diminish? Take the quiz.
Self-diminishing language is "oftentimes polite, well-intentioned, softening language," JoAnn explains.
We use this softened language for a reason. We're hoping it makes us sound less demanding or pushy.
In fact, it does something else entirely…
It makes us sound less credible than we really are.
Polite or Self-Diminishing?
If you've ever asked a coworker to do something and experienced pushback, you may have learned to soften the request in hopes of encouraging them to comply.
Instead of saying:
I need you to do this report right away."
You taught yourself to say:
Sorry to bother you, but I would like you to do that report when you have a moment."
Unfortunately, that softened language suggests that your request is optional, to be completed as and when your coworker feels like it.
"The desire to not come off as being too strong inadvertently gets in our way," JoAnn explains.
"We would be better served by saying, 'I would love to get that report from you by the end of the day, as we had agreed.'  It's not aggressive; it's just clear."
Other examples of self-diminishing language include fillers, weak verbs, unnecessary apologies, and hedges.
For example, if you're sitting in a meeting and want to interject, you may say something like, "I'm sorry, I just want to add…"
What you're hoping to do is signal your desire to speak and your respect for the comments that came before.
But in fact that unnecessary apology casts doubt in the listener's mind and implies you're not really sure you belong at the table.
It's crazy to think that these phrases, which almost EVERYONE uses from time to time, could have such unintended results.
Our intentions are good!
On some level, these phrases make us feel more comfortable expressing our ideas.
Because if you preface your good idea with a disclaimer—you're not an expert, and you're not sure, and you may be wasting everyone's time—then it won't hurt as much if your idea is rejected.
Why We Self-Diminish
"Understanding why we use the language is critical to unraveling it," JoAnn says.
Some people use self-diminishing language deliberately, as part of their brand message, and it works. Think of someone like Marilyn Monroe.
"I believe we all get to choose how we want to show up in this world, and that is part of the choice," JoAnn says. "How do you want your words to reflect your worth?"
What you don't want to do is use self-diminishing language unconsciously, when it's not reflecting who you want to be.
For some, self-diminishing language is a way of communicating politeness and humility. It shows that they don't think they're better than anyone else.
But JoAnn is quick to clarify that "humble leadership is not about diminishing yourself." You can treat others with respect without putting yourself down.
Assertive or Aggressive?
JoAnn also clarifies the difference between being assertive and being aggressive.
Assertive language is not rude or overbearing. It's confident and clear.
Women often experience social pressures to tone down their assertiveness.
They find they're perceived as aggressive even though they're saying the same things as their male colleagues.
They end up in a double bind, where being too direct gets them labeled as difficult to work with, while not being direct enough means that coworkers don't take them seriously.
What's Your Reward?
JoAnn helps women understand where they're self-diminishing and how they can convey their words and ideas more confidently in her 3-week program Cultivate Your Assertiveness, which starts February 1st, 2021.
The program is life-changing for participants.
Most have never really seen the extent to which they self-diminish or how it's affected their work and relationships.
I took JoAnn's course myself last year, and I can attest to the power of the work. I had so many ah-hah moments where I smacked myself on the forehead and thought, "I can't believe I DO that!"
Each of us pick up the habit of diminishing ourselves for different reasons and in different ways.
It can be challenging to see that there's anything wrong with self-diminishing phrases, because they're so widespread in our culture.
"The starting point is to understand your habit loop that is driving the words that are coming out of your mouth, because much of our word usage is habitual," JoAnn explains.
As you learn when and where you self-diminish, you can interrupt that habit and replace words that aren't serving you with ones that will.
Do you want to find out whether you could improve the way you communicate? Take the quiz and find out!
And if you're ready to step into a bigger, bolder, more confident version of yourself, don't miss this chance to attend JoAnn's Cultivate Your Assertiveness course, starting February 1st!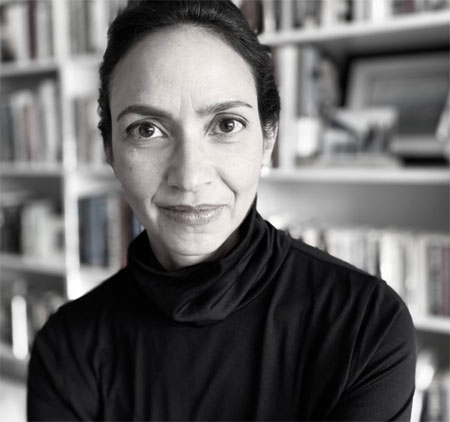 JoAnn Lauterbach
With a skillful blend of compassion and clarity, JoAnn Lauterbach has honed her leadership communication training style over 25 years of managerial and coaching experience in Europe, North America, the UK and the Caribbean. JoAnn has trained thousands of professionals in corporations including RBC, TD Bank, Microsoft, Chubb Insurance, BCG, KPMG and Bell Canada. In her work with clients, JoAnn brings to bear her personal experience successfully navigating and mastering leadership in the corporate and entrepreneurial realms, the perspective of a woman of color, and her fine attunement to individual needs. The Cultivate Your Assertiveness program itself exemplifies her approach: going first, but not for herself alone, she brings others, especially women, along with her.